Item: 802.11N Wireless USB Adapter
Item code: WL-700N-RXS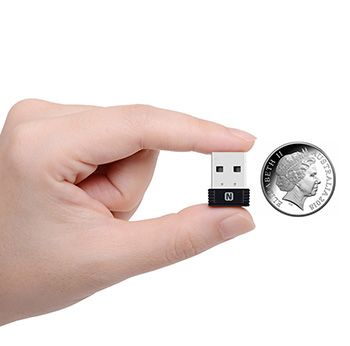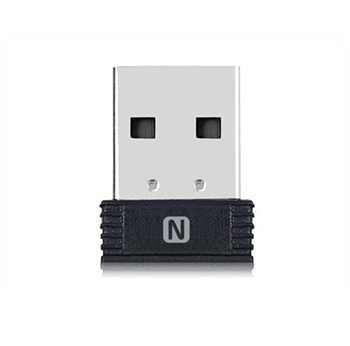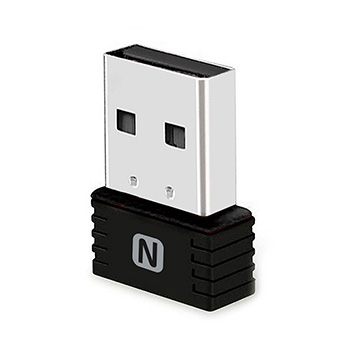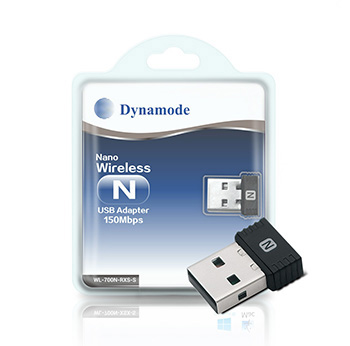 DESCRIPTION

The new WL-700N-RXS is your ideal partner for Notebook, Netbook and Macbook Computers. Featuring the new Dynamode Nano Wireless ASIC processor allows for one of the most compact Wireless 802.11n devices on the market. Fully compatible with Windows, MAC OS X and Linux, the WL-700N-XS is compact enough so that it can be used as a direct replacement for your internal Wireless device and as such will not come loose when connected to a portable computer when enclosed in a Laptop bag for example.
Using the latest Wireless Encryption including WPA2, 8021.x and WPS for trouble-free Wireless Encryption, the WL-700N-XS is ideal for all your mobile, next generation mobile needs.


FEATURES


802.11n, 802.11g compliant WiFi


Plug n' Play USB2.0 connection


Supports multiple frequencies for a better connection


Auto detects Wireless connection speeds


Supports Soft Access Point Mode


Supports WPA2, WPS and legacy Encryption modes


Ultra Compact design - 'can be left as a permanent attachment for Notebooks'


Ideal for Windows7, MAC OS X and Linux


SPECIFICATION
Main Chip Model:
REALTEK 8188CU
Max. Consumption
0.6W
Frequency Range:
2.4GHz~2.4835GHz
Operating Temperature
0℃ ~ 40℃
Maximum Output Power:
18dbm
Storage Temperature
-40ºC~70ºC
Input Voltage Range (VAC)
5V
Operating Humidity
10%~ 90% RH Non-condensing
Output Voltage Range(VDC)
1.5V/3.3V
Storage Humidity
5% ~ 90% RH Non-condensing
Description of the LED indicators
(Working normally)
Always ON when high data rates; blinking when it is transmitting and receiving data
speed
11b
11 Mbps/5.5 Mbps/2 Mbps/1 Mbps
11g
54 Mbps /48 Mbps /36 Mbps /24 Mbps / 18 Mbps/12 Mbps/9 Mbps/6 Mbps
11n

40M:130Mbps/117Mbps/104Mbp/78Mbp
/52Mbp/39Mbp/26Mbp/13Mbp
20M:65Mbp/58.5Mbp/52Mbp/39Mbp/ 26Mbp/ 19.5Mbp/13Mbp/6.5Mbp